The Latest Summer Gear to Help you Prepare for the Outdoors
Dust off your flip flops and grab your sunscreen – summer is finally here! To make the most of the season, Canadian Tire Roadside Assistance® has put together a collection of summer gear that'll help you prepare yourself for days of fun in the sun. Whether it's a local adventure or a road trip away, it's helpful to know that your gear is ready for the ride.
Remember to follow the all the safety rules for all products used to ensure you stay safe.
Camping
Add some adventure to your usual camping trips by changing up where you pitch your tent. Ever thought about sleeping on your car's rooftop?
The Napier Rooftop Tent will have you stay dry on your outdoor adventure using its durable, weather-resistant polyester canvas and mesh panels. Stay comfortable on the thick wall-to-wall foam mattress with a washable cover. Make sure to take a peek out of one of the three windows and enjoy the breathtaking views! Cross bars are required for installation of this product.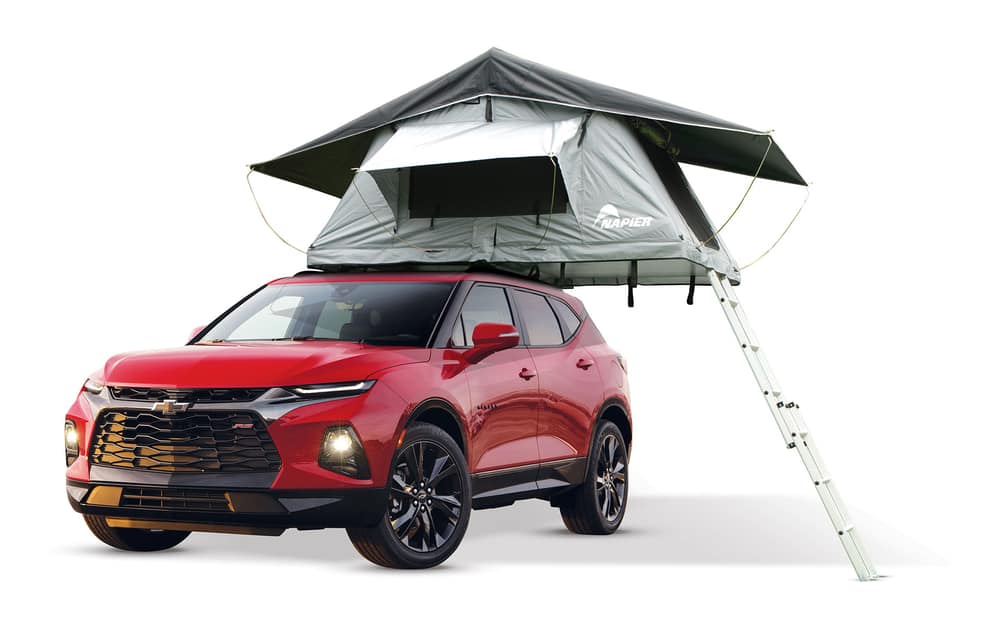 Stay lower to the ground with a similar alternative – the Napier Backroadz Camo Truck Tent. Create the perfect camp site in the back of your open-bed pick up truck with a spacious interior and full rainfly and storm flaps to help protect yourself from the weather.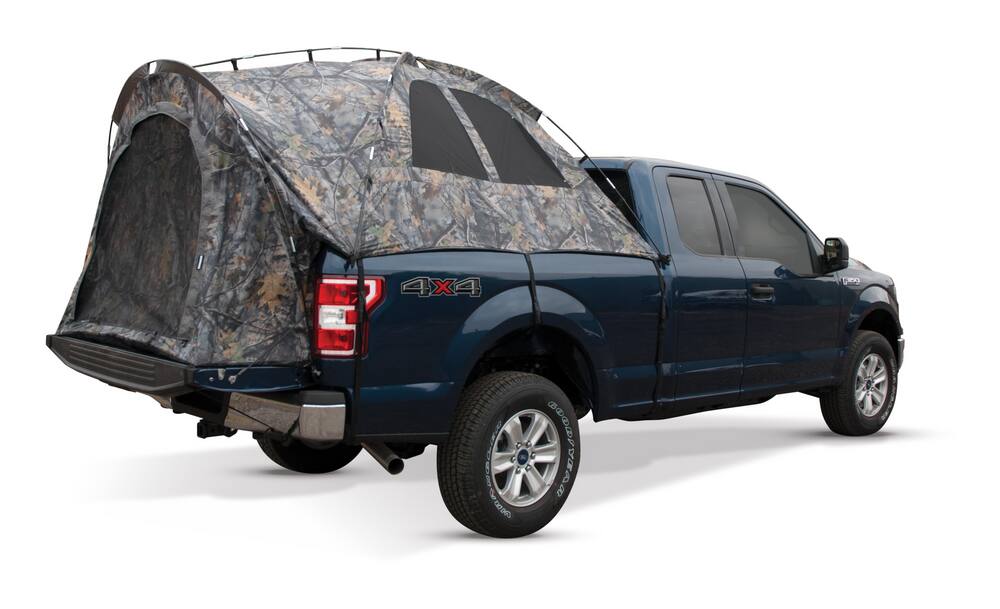 Water Sports
Beat the heat by getting active in the water!
Instead of swimming laps, try a new activity - paddleboarding. While it may seem similar to canoeing or kayaking, paddleboarding requires the use of your legs and putting your stability to the test!  
One paddle board option is the Bestway Hydro-Force Aqua Journey Inflatable Stand Up Paddle Board. This 9ft paddle board includes a paddle, hand pump, backpack and more. With its 5-minute inflation/deflation set up time it's convenient to handle and store. If you're looking for a larger option, take a look at the 10ft size as well! Please ensure to wear an approved personal floatation device when using either of these products.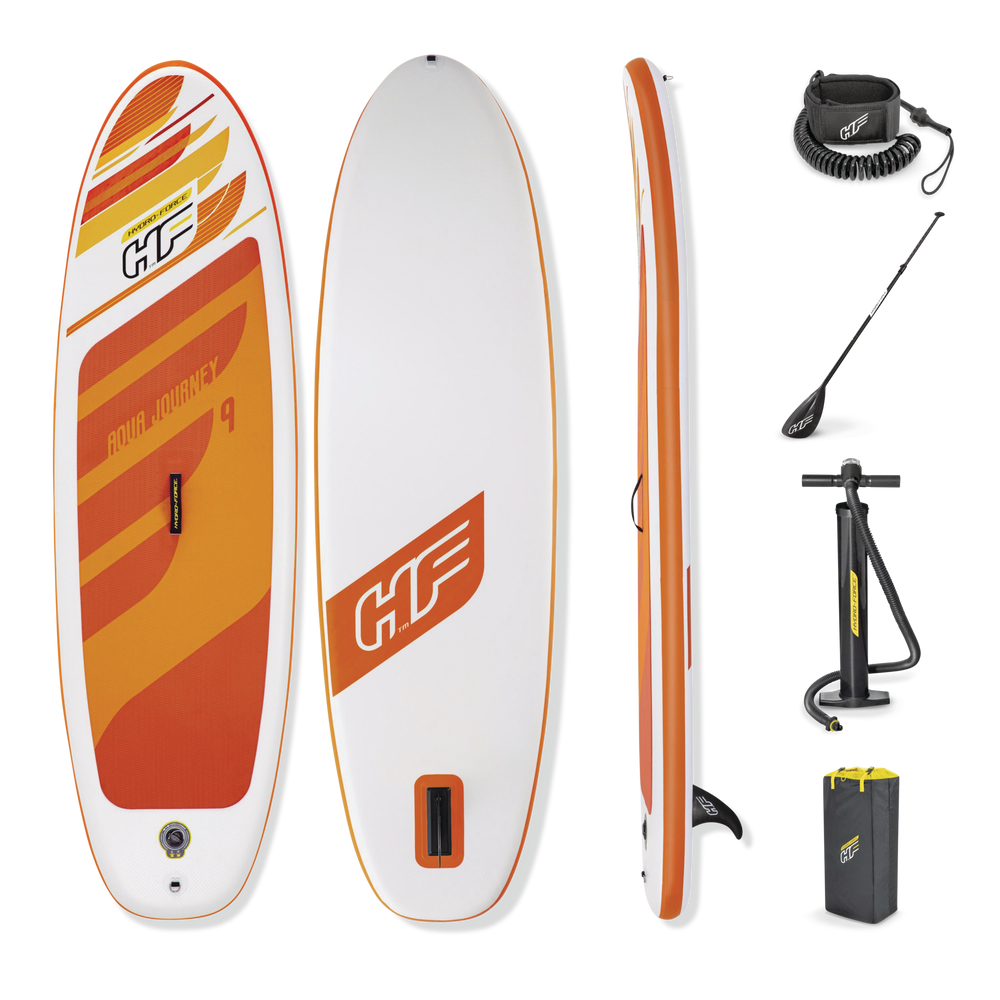 Biking
If the water isn't your idea of fun, explore the wonders nature has to offer with a bike!
From dirt trails or gravel paths, mountain bikes are built to tackle your off-road adventures. The Raleigh Trailblazer 24" Bike is a hardtail mountain bike with a durable 14" aluminum frame. With its alloy crank set, 7-speed microshift shifting system and other performance features, it's a great choice for hitting the trails.
Planning to sightsee in the city? Consider the Raleigh Delta City 27.5" Bike, featuring a lightweight aluminum frame that is as fun to ride as it is comfortable. Getting on and off is a breeze with its step-thru frame design!
Just remember to wear your helmets!
Car Carriers
Choosing the right car carrier can help free up space in your vehicle and assure you your equipment will make it to its destination safely.
An innovative alternative to the typical bike carrier is the SeaSucker Mini Bomber Bike Rack. This carrier uses its 6" vacuum cups to mount onto your vehicle, holding up to two 45lbs bicycles.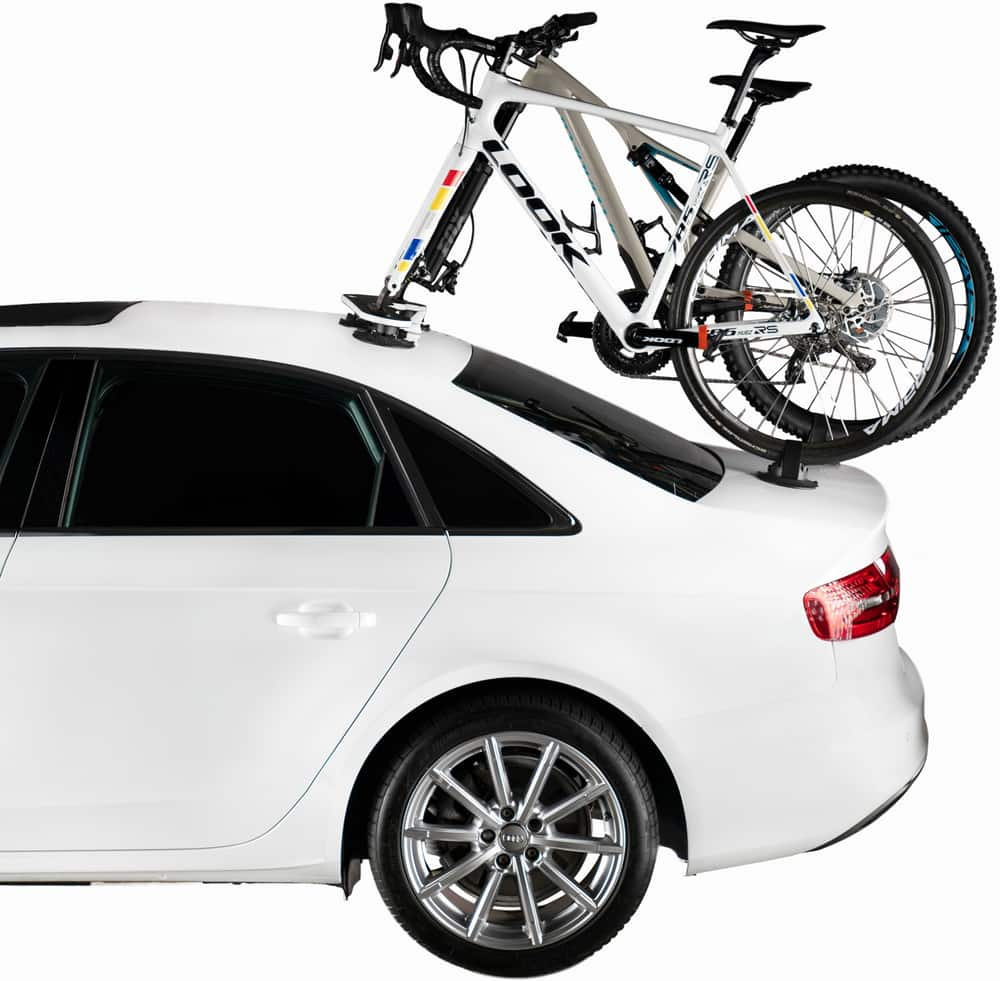 For the times when you feel you just don't have enough space, extend your gear carrying capacity with a rooftop carrier. The MotoMaster Rooftop Cargo Carrier is a newer addition which features a dual-sided opening for easy loading and unloading. This carrier's carbon fiber finish and aerodynamic shape helps reduce wind noise, too!
Check out our blog on choosing the right bike rack and carriers for more information on what choice would be best for you!
Canadian Tire Roadside Assistance ®
Last but not least, don't hit the road this summer without Canadian Tire Roadside Assistance!
Roadside Assistance provides service 24/7 across Canada and the USA. From towing to any destination within the distance limits of the plan selected* to great customer service, discover all the benefits‡ Canadian Tire Roadside Assistance has to offer.
For assistance dial #TOW◻ or call 1-888-727-7478, even if you are not a current member.
Compare Canadian Tire Roadside Assistance Membership Plans here.
*Terms and conditions apply. Subject to the restrictions and limitations of the plan selected. For complete membership features, plan details and terms and conditions visit canadiantire.ca/roadside.
‡Discounts subject to change at any time. For all discounts that are currently available, participating merchants, locations and full discount terms and conditions, view the Member Offers page on canadiantire.ca/roadside or visit perkopolis.com.
◻Standard wireless rates apply.
---